80 Degrees North: Interactive Graphic Novel + Paperback Book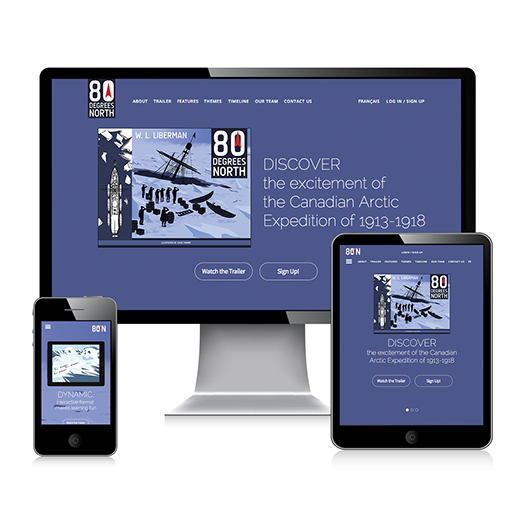 80 Degrees North is an interactive graphic novel for high school students. It's FREE, bilingual (English + French), and includes lesson plans and meets curriculum requirements. The story chronicles the tale of the first Canadian Arctic Expedition, 1913-1918. Commanded by the famous Arctic explorer, Vilhjalmur Stefansson and his colleague, R.M. Anderson. The expedition encountered tremendous challenges such as extreme weather, the loss of their flagship, the Karluk, that became crushed in the ice and subsequently sank and the loss of lives through misadventure. Despite all the challenges, the expedition charted new islands and territory and produced scientific information of tremendous value. Part of the investigation included interacting with the Copper Inuit of the Western Arctic, who were encountering Europeans for the first time. The Inuit also became valued and vital members of the expedition. Without them, it is unlikely the efforts of the explorers and scientists would have paid off. This is an epic tale of adventure and drama.
Sign up for FREE at www.80degreesnorth.com.
*Also available for purchase as a paperback book from Amazon.ca, Amazon.com, or CreateSpace.* 
Watch the trailer