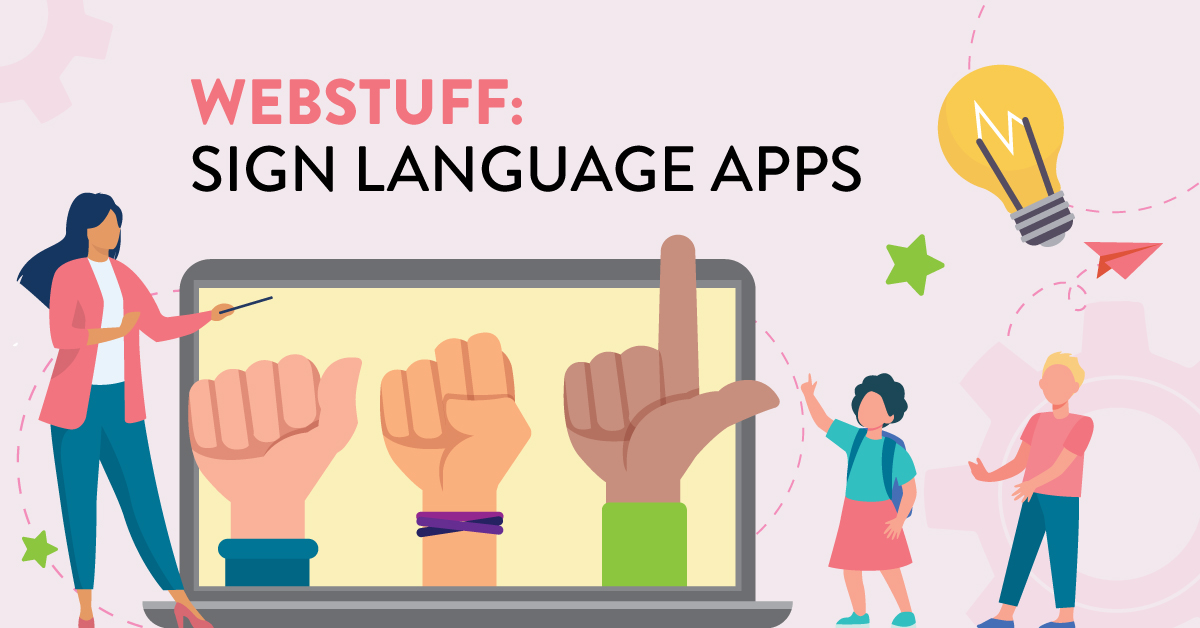 Originally published in TEACH Magazine, November/December 2021 Issue
It's never too early, or too late, to start learning another language. And with the study of American Sign Language (ASL) increasing in popularity among post-secondary students, why not get K–12 students on the latest trend as well? Not only will kids be learning a cool new skill, but it will also make classrooms more inclusive and accessible for those who are deaf and hard-of-hearing. Introduce your students—and yourself—to the world of ASL with the help of these fun and engaging apps.
Learn conversational ASL with this easy-to-use app. It comes with tons of signs and phrases, all of which are accompanied by videos that can be slowed down for easier viewing. The ASL alphabet, numbers, and basic phrases are available for free. Users can purchase additional bundles for $1.39 each or purchase the entire pack for $13.99, giving them access to over 1600 signs. Be sure to also check out the kids' version: ASL with Care Bears.
This app functions primarily as a sign language dictionary, designed to teach children how to sign a variety of kid-friendly words and phrases. Kids can browse through six categories of sign language words, such as Animals, Emotions, and Family, or even take a quiz to test their knowledge of different signs. The ASL Kids app also shows the handshapes for each letter of the ASL alphabet, a technique known as "fingerspelling."
Fingerspelling is an online app developed by the American Society for Deaf Children to help kids and their parents learn the ASL alphabet. The app uses a computer's webcam to track hand movements, giving a user instant feedback on their fingerspelling techniques as they work through each of the app's four different levels.
Students can learn to fingerspell with the help of this app's interactive ASL alphabet. Hands On ASL utilizes a 3D model that can be rotated or magnified to show all angles of a handshape. Users can then practice their fingerspelling by trying out several quizzes, which range in difficulty from Easy to Extreme.
Through video-based learning material and interactive exercises, users can learn ASL at their own pace with the help of this innovative resource. The SignSchool app includes an extensive dictionary, as well as pictures of the ASL alphabet and basic numbers. Users can also browse through a wide variety of topics, from Food, Geography, and Sports, to School and Health Care. The website includes additional resources, such as lessons to practice ASL comprehension, guides on how to pair signs with facial expressions, and even games to help users improve their fingerspelling skills. Note that SignSchool is available for classrooms as well.