The Life and Times of Sir Wilfrid Laurier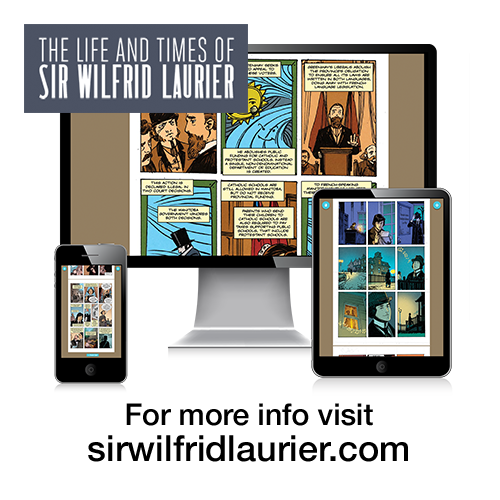 Le français suit ci-dessous. 
The Life and Times of Sir Wilfrid Laurier is an interactive graphic novel for high school students. It's FREE, bilingual (English + French), and includes lesson plans and class resources. This is the in-depth story of Sir Wilfrid's life from childhood to his twilight years. Follow one of the most revered politicians in Canadian history.
Sign for up for FREE at www.sirwilfridlaurier.com.
*Coming soon: the paperback edition.*
---
Wilfrid Laurier : sa vie, son époque est une ressource pédagogique bilingue (français et anglais) et GRATUITE tournant autour d'une bande dessinée. Voici l'histoire détaillée de Wilfrid Laurier, l'un des politiciens les plus adulés de l'histoire du Canada, de son enfance jusqu'à un âge avancé.
Inscrivez-vous GRATUITEMENT à l'adresse www.sirwilfridlaurier.com/fr.