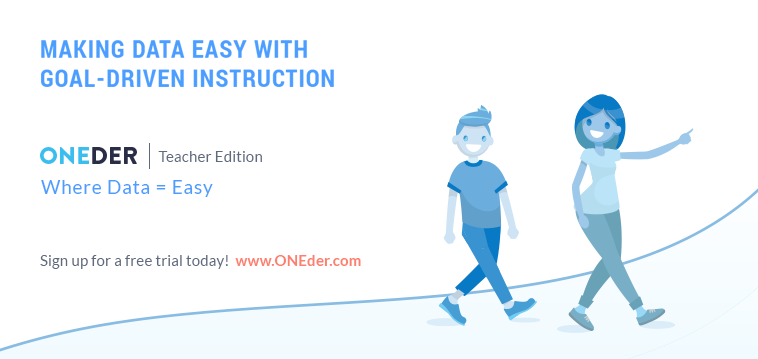 This post is sponsored by ONEder
Originally published, March 2018
We are excited to announce the launch of ONEder's much-anticipated, Teacher Edition!
Data is important, but should be tied to goals.
With ONEder, you can see real-time progress tied to your student's own, unique goals, making it easy to see how students are tracking, and to share data and important insights with parents and administrators.
Sign up for a free trial today at www.oneder.com