How Windows Wins in the Classroom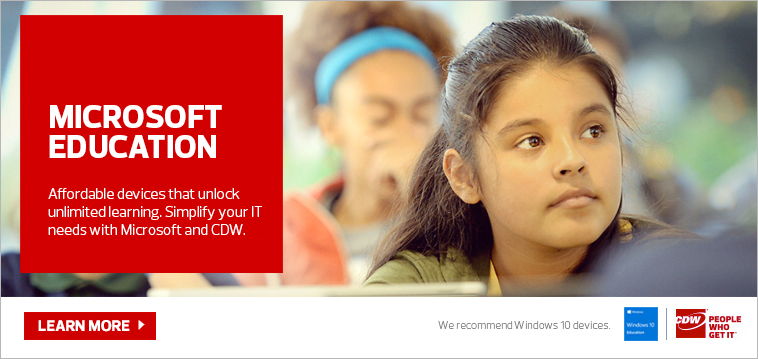 This post is sponsored by CDW Canada
The Platform You Never Outgrow
With the widest range of device choices, Windows device can reach all grade levels. Windows tablets are great for consuming content for K-3 learning their ABCs. Windows laptops starting at $239, are great for creating content and collaborating in Office 365.
With the same operating system across all form factors students don't need to learn a new one as they move up in grades.
Compatibility King
Windows is compatible with the widest range of connected devices in the classroom, from printers to cameras to digital microscopes, as well as with traditional and new educational resources, from websites running on Flash to interactive digital textbooks.
Thinking in Ink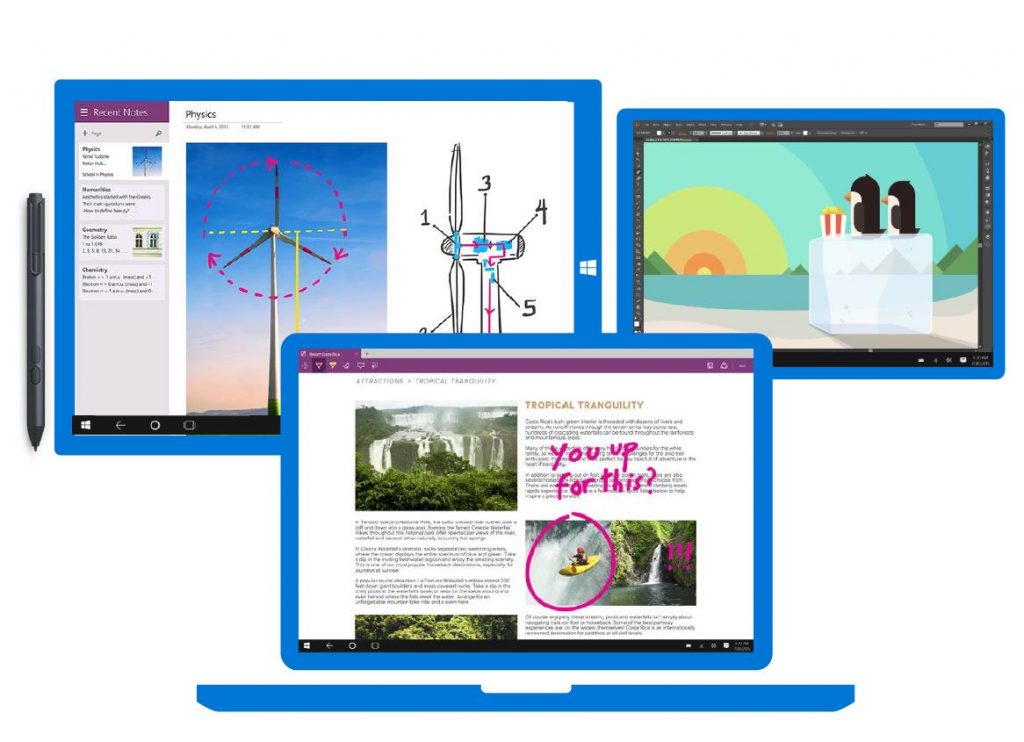 Windows offers a premier inking experience across devices and applications that engage students and enhance their learning.
Students and teachers can easily mark-up webpages using Microsoft Edge—the only built-in technology available for tablets and PCs that lets you write or type directly on webpages.
Research shows students who diagram thinking with a pen, using an application like OneNote, score 25% – 36% higher scores than those who only use keyboard when solving science problems. ("Computer interfaces and their impact on learning" by Sharon Oviatt)
Collaborative Learning on all Devices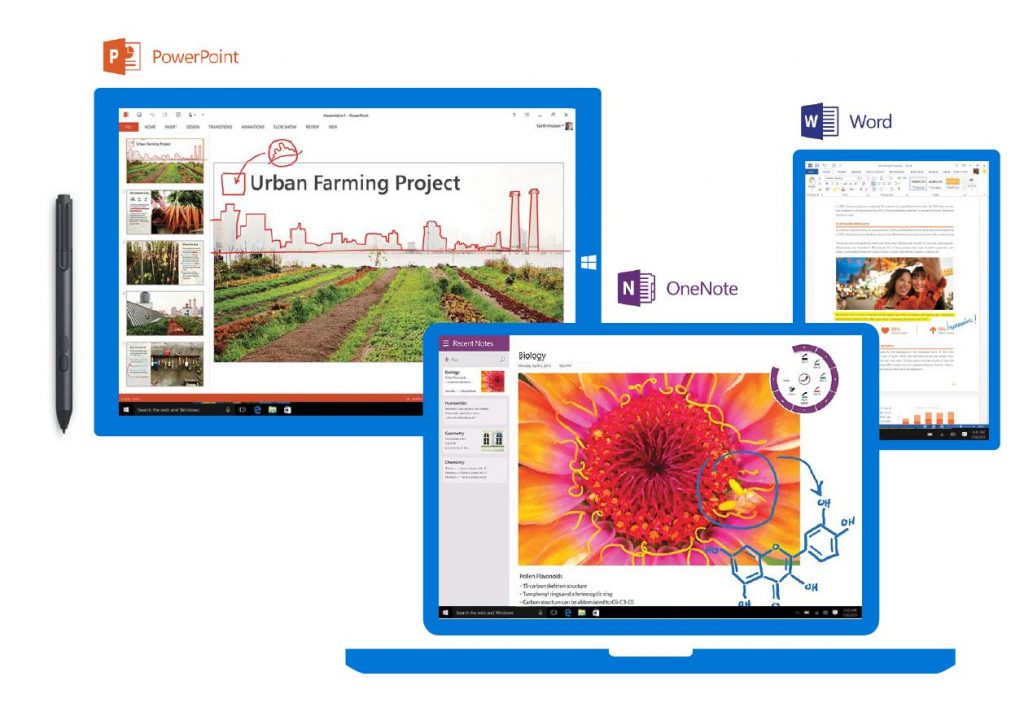 Windows runs on the largest range of devices. Choose from web, mobile, and desktop version of apps that allow for a dynamic classroom, and encourage collaboration, creativity, critical thinking and communication skills, such as OneNote, OneDrive, and Office 365.
Students can work on the same documents at the same time within the same classroom, or from different parts of the world.
Designed for All Learning Styles
Windows provides the right device for the right need. Our range of great devices and learning technologies allow teachers to reach students with a range of learning styles and abilities.
Kinetic Learners can learn by using touch and pen input.
Audio Learners are supported as all audio files run on a windows device.
Solitary learners can unplug and sit in the library while continuing to consume and create content as Windows devices runs both online and offline.
Best in Class Assistive Learning Technology
Teachers can crease inclusive classrooms with Windows' assistive technologies—widest array available.
Narrator
High contrast options
Magnifier
On-Screen Keyboard
Alternative input devices
Braille embossers
Light signaler alerts
Electronic pointing devices
Touch screens
Speech recognition
Text-to-Speech (TTS)
Talking and large-print word processors
Safest Windows Ever
Windows 10 delivers powerful new ways to protect the identities, data and devices of teachers and students.
Azure Active Directory
Identity management
Device Guard & Windows Defender
Malware protection
Windows Hello & Microsoft Passport
Safer log in
BitLocker & Enterprise Data Protection
Data Security
AppLocker & the Windows Store
App security management