Lenovo Solutions for Education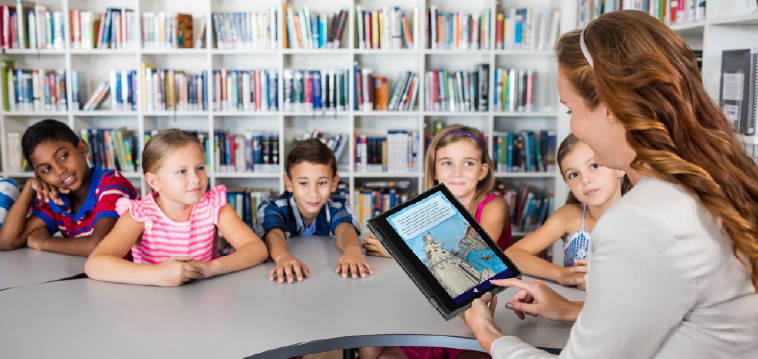 Built to Withstand the Tests of School Life
In order to meet the demands of the 21st century, education is evolving at an unprecedented rate. Lenovo is committed to building the right technology to support the developing leaders of tomorrow. Lenovo understands the challenges that schools face in transforming education with new models enabling teaching, learning, and collaborating, all while managing cost, efficiency, and security.
Our products and services cater to schools and higher education institutions, and their IT, with turn-key solutions that provide:
A secure infrastructure
Rugged and reliable learning devices
Comprehensive training on the latest classroom management and educational tools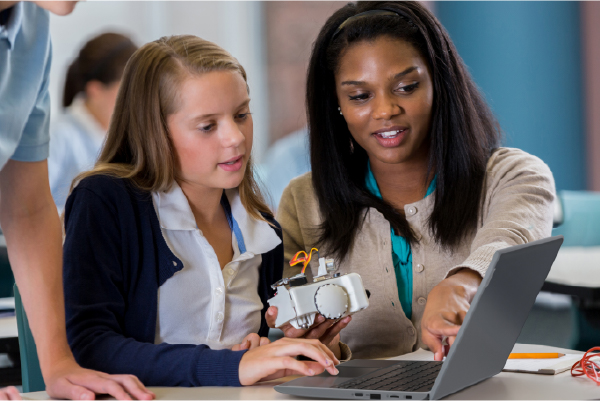 Device reliability is the key to investing in new learning ideas with confidence. Lenovo tests education devices to standards that exceed the MIL-SPEC levels.
We pressure test of education LCD Screens with 50% more pressure applied in 5x more places
We drop out education devices 2x the test height to simulate falling from a desk
Our education hinges are tested for 20,000 more open/close cycles, preparing them for excited young learners
Lenovo education solutions includes a robust line of Chromebooks built for the classroom.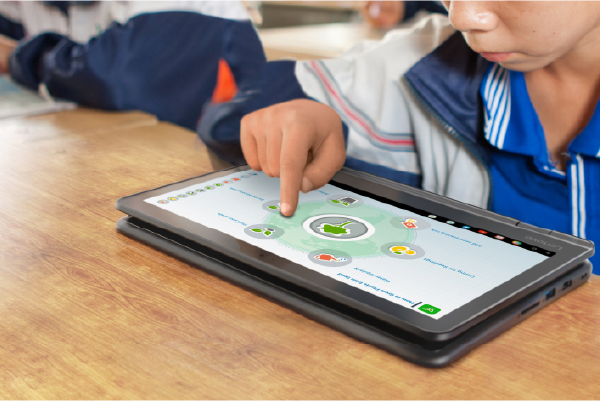 Lenovo 100e Second Generation Chromebook
Built to Last and Inspire.
Everyday learning just got easier! With the 11.6", light, portable, rugged, and productive laptop, learning is a breeze for students whether at home or school. It comes with Google Classroom, G Suite for education, and today's most popular education apps for students and teachers, making digital education accessible.
Lenovo 300e Second Generation Chromebook
Adapts to Each Learning Style.
Smart and super flexible, just like the minds of curios learners. With a 360 ° Yoga type hinge and a 10-point touch screen, the 300e G2 Chromebook is bound to make learning interactive, intuitive and fun. Students can scroll, swipe and study simply by touching the screen or by flipping it into a new mode. Add a Front-Facing Camera plus the versatility of Chrome Education software, and you've got a machine that will help students exceed their expectations.
Lenovo 500e Second Generation Chromebook
Versatile and Powerful.
Bring out the best in students with the 11.6" 2-in-1 500e G2 Chromebook that perfectly blends technology with the premium classroom experience. It has powerful processing, a 360˚ hinge for four modes of interaction, a garaged electromagnetic resonance (EMR) pen, world-facing camera, and numerous features. It is also rugged enough to handle rough treatment by students.
Lenovo 14e Chromebook
Smooth Performance. Smart Teaching.
Packed with an AMD processor, built to endure school accidents and created to encourage collaboration, the 14e Chromebook is a slim and durable education laptop suited for teachers and students alike.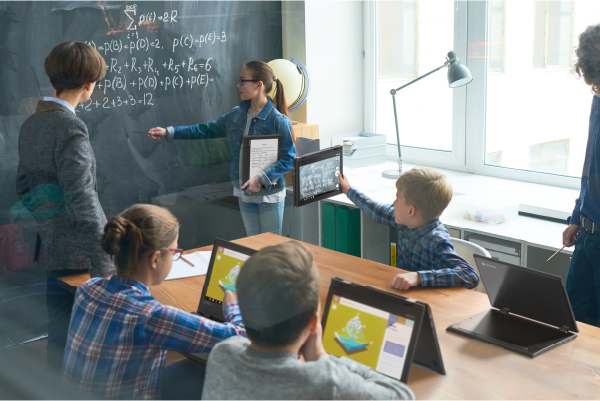 Why is Lenovo and CDW Different?
Our technology and hardware have proven their ability to resolve challenges faced across educational environments and enhance capabilities to power the creation of strong digital districts. Contact your CDW Account Manager today to set up a demo or for more information, visit cdw.ca/Lenovo.