Why Should Students Learn About Natural Disasters?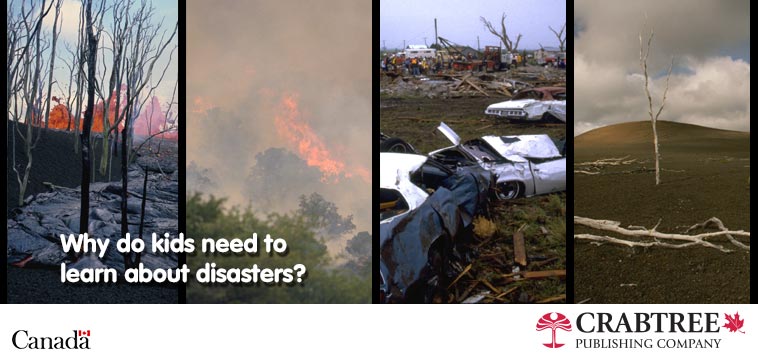 This post is sponsored by Crabtree Publishing
Originally published April 2020
Natural disasters seem to be a growing concern as of late. The impact of these disasters is felt in communities around the world and very close to home for many students. By studying natural disasters, students examine themes in global citizenship, learning about the threats people on Earth face and how these threats are managed. Reading books that focus on disaster readiness and tell the stories of disaster survivors allow students to develop awareness about how governments, organizations, and ordinary citizens are affected by natural disasters and take action to reduce those effects. Through this awareness, students are encouraged to consider their roles as responsible global citizens, asking themselves what steps they can take to promote disaster readiness in their local and global communities.
Reading about natural disasters allows students to strengthen their skills in science as they learn about how natural disasters occur and are studied by scientists. At the same time, they develop knowledge of engineering and technology ideas as they explore how experts design new technologies and create plans that help predict and mitigate the effects of future disasters. Students benefit by expanding their knowledge of STEM subjects while exploring what it means to be a responsible global citizen. Crabtree promotes this understanding through these two timely and informative series — Disaster Diaries and Natural Disasters: Meeting the Challenge.
New Series – 6 Titles | Reading Level: 4-5 | Interest Level: 3-6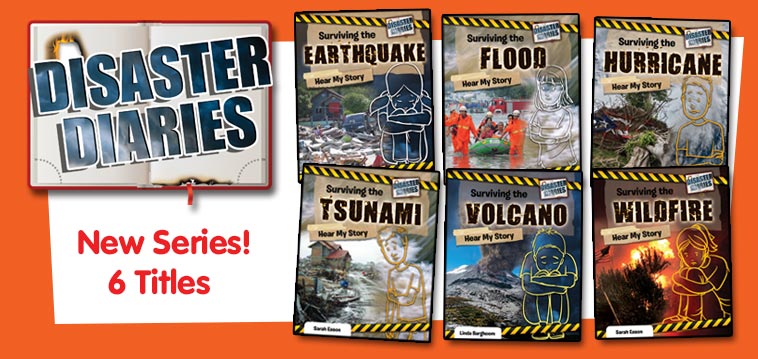 4 New titles – 10 Titles in series | Reading Level: Grades 5-6 | Interest Level: Grades 5-9+