New Content For Grade 6 Students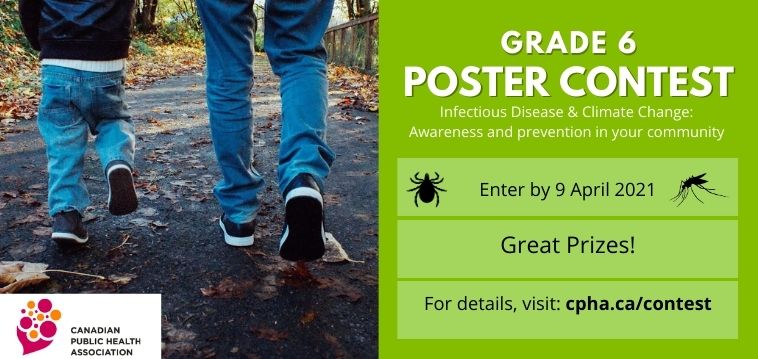 Originally published March 2021
This post is sponsored by the Canadian Public Health Association
Contests are a great way to motivate students and enhance their understanding of a topic area. An exciting new national poster contest for Grade 6 students was recently launched by the Canadian Public Health Association. The contest is an opportunity for teachers and students to learn more about climate change and the impact it is having on the spread of infectious diseases like Lyme disease and West Nile virus in our communities. 
Teacher's looking to incorporate these concepts into their lessons can download a 'Teacher's Toolkit' from the contest website. This toolkit includes five lesson plans, which guides teachers in facilitating a rich, cross-curricular learning experience for students, borrowing on skills from Science, Math, Language, Geography, Physical Education, Health, and Art.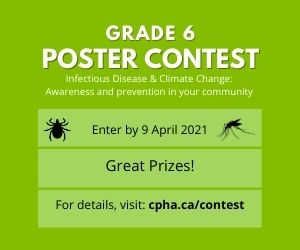 By participating in the contest, Grade 6 students will be contributing to a national dialogue about climate change and they will be sharing valuable information with their local and national communities about awareness and prevention of climate sensitive infectious diseases. Posters can be submitted before April 9, 2021, for the chance to win a Chromebook and other great prizes.
For more details, please visit www.cpha.ca/contest