Samsung makes e-learning easy with Chromebooks 4 and 4+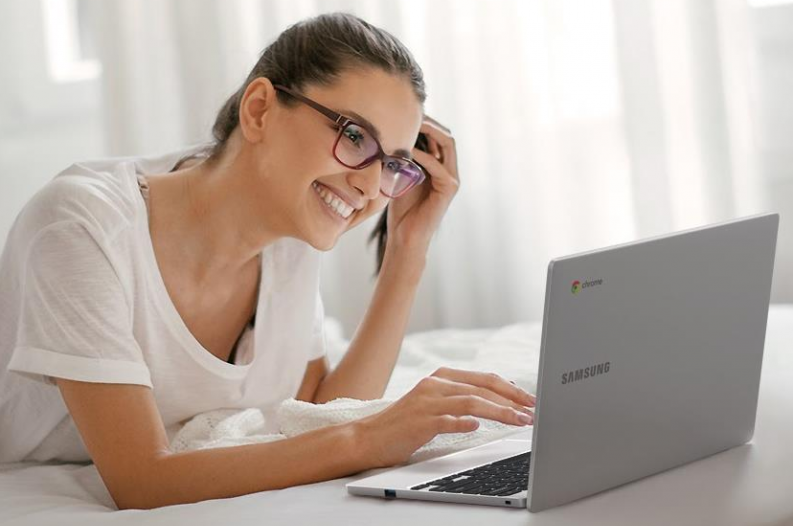 Originally published May 2021
This post is sponsored by Samsung Canada
Even though we are looking forward to returning to normal, Canadian classrooms are likely to remain digital for most of this year. Whether it's English class, science class, or an after school tutor session, the need for reliable, fast and affordable devices is a must to thrive in this reality.
For parents and teachers alike, finding the right technology solutions for students to access curriculums and complete work more securely and on time is crucial. But with so many options and factors to consider when purchasing a new device, there are several key attributes that should be considered most.
Meet the Samsung Chromebook 4 and Chromebook 4+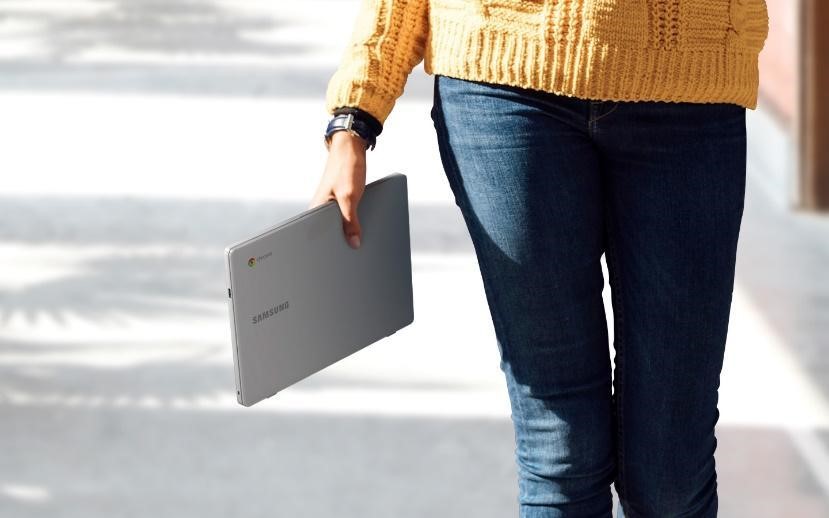 Samsung Chromebook 4 and Chromebook 4+ are tailor-made for the "new normal." With all-school-day battery1 life, powerful processing speeds, and Android device-to-device connectivity, students from primary through to high school can connect, learn, share, and grow.
If you're a teacher looking to recommend a new device that suits the needs of your curriculum, or a parent still making a "pros vs. cons" list before your purchase, here are the top factors that make the Samsung Chromebook 4 and 4+ our favourite study buddy.  
It's highly durable: Samsung Chromebook 4 and 4+ can withstand classroom accidents and backpack tosses time and again. It has been drop tested to military standards 2, 3.
Long-lasting battery: With a battery built to last the entire school day, students and teachers can stay connected from morning announcements to well past the final bell.
Easy to use: Samsung Chromebook's Android operating system is just like using a phone or tablet that many kids are already familiar with. This allows for easy use, right out of the box, instead of troubleshooting with mom and dad.
Google Apps: Chromebook's offer seamless Google App integration across the Galaxy ecosystem of products, supporting familiar apps and simple, easy to use applications for students of any age.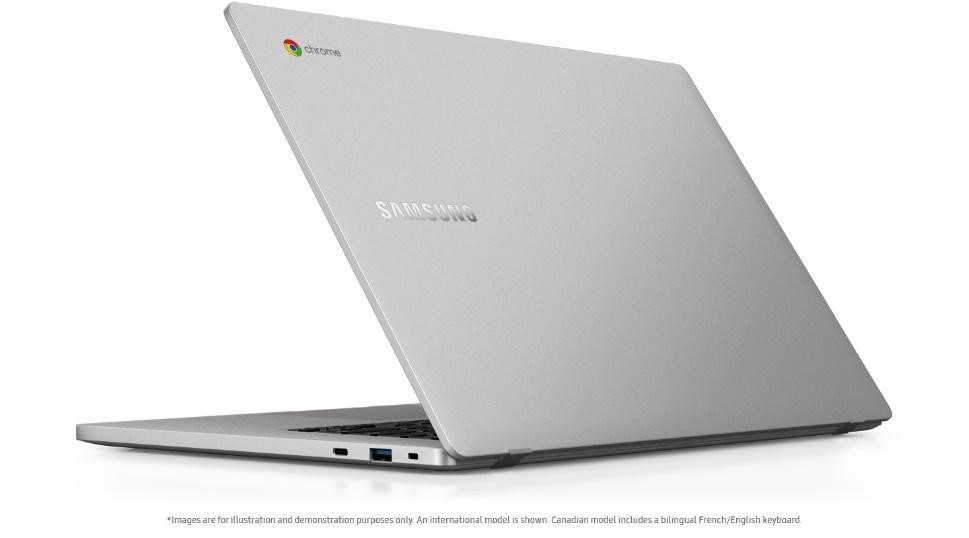 The Samsung Chromebook 4 and Chromebook 4+ are designed for today's student reality – project-to-project and class-to-class. Even as the future of learning remains unclear during COVID-19, one of the few certainties is that digital-based learning is here to stay. Students and teachers need reliable technology for the "new normal," and the affordable, durable and user-friendly Chromebook's from Samsung Canada are built to fit that need.
The Samsung Chromebook 4 and Chromebook 4+ are available online at www.samsung.com/ca, in-store at Samsung Experience Stores and participating retail partners. The Samsung Chromebook 4 starts at $359.99 and is available in Platinum Titan. The Samsung Chromebook 4+ starts at $459.99 and is available in Satin Grey.
1 Up to 12.5 hrs usage (Chromebook 4) and up to 10 hrs usage (Chromebook 4+), based on average battery life under typical conditions. Average expected performance based on typical usage. Actual battery life depends on factors such as network, features selected, frequency of calls, data and other application usage patterns. Result may vary.
2 US Military Standard Compliant (MIL-STD-810G) MIL-STD-810: Environmental Engineering Considerations and Laboratory Tests is a United States Military Standard that emphasizes tailoring an equipment's environmental design and test limits to the conditions; MIL-STD-810G tests include: transit drop, vibration, high temperature, temperature shocks, freezing, dust, humidity, low pressure.
3 Results based on Samsung internal testing. No additional warranty. Transit drop test condition results used by Samsung in its testing are based on MIL-STD-810G 516.6, 122cm, 26 times within the original product packaging.