Exercise Resources for Students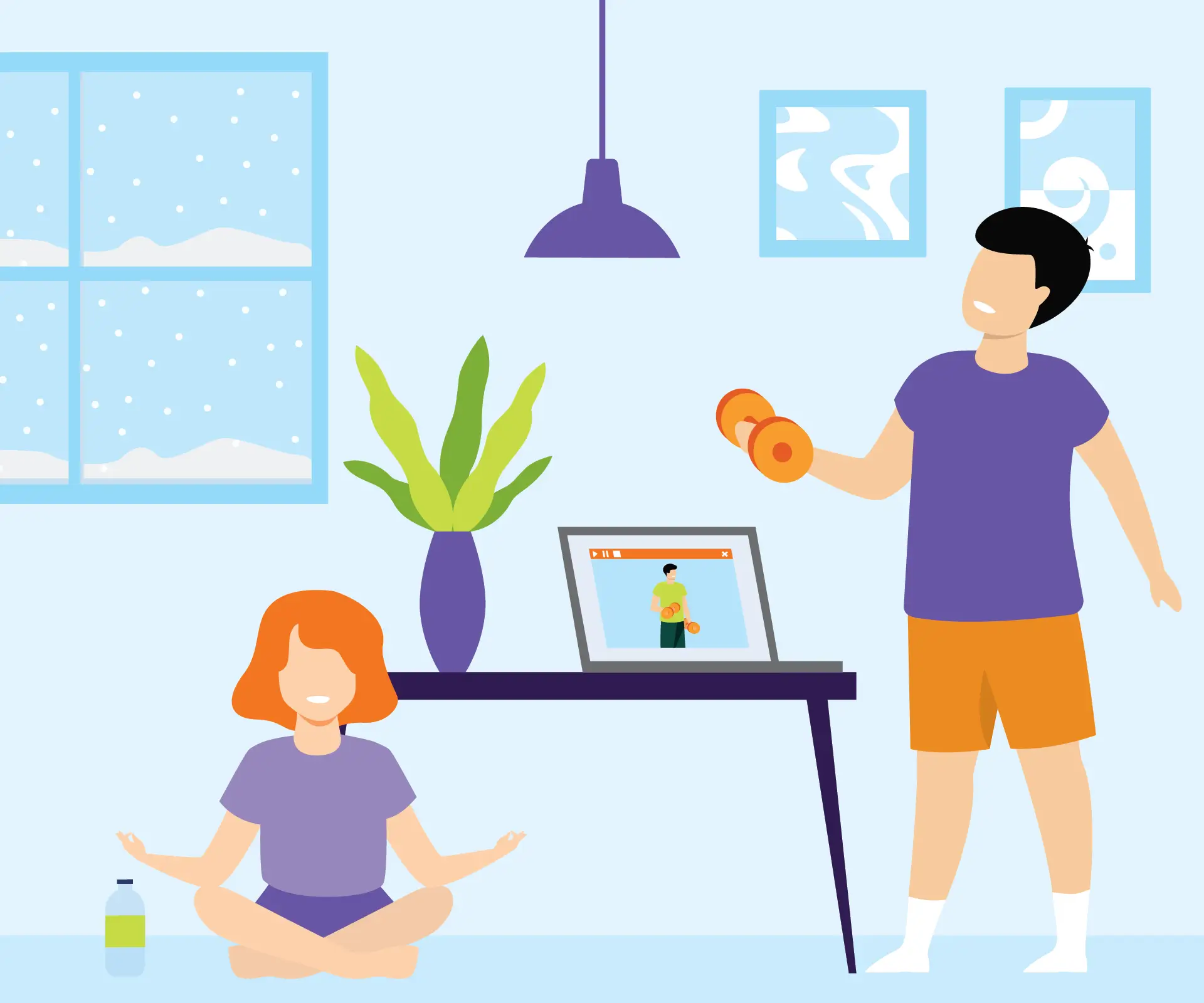 Originally published in TEACH Magazine, March/April 2021 Issue
Making sure kids get enough exercise during the colder months of the year can be a challenge—especially now, in this period of remote teaching and with outdoor options limited. But despite the lack of in-person gym classes, field trips, or winter sports teams, there are still ways students can be physically active at home. These free resources can help to get kids up and moving while showing them how fun exercise can be!
On this YouTube channel, kids can follow along with instructor Jamie as she takes them on yoga "adventures." Every interactive journey focuses on a different theme to introduce children to new poses, for example: rockets, mermaids and pirates, dinosaurs, and the jungle. The videos each include a yoga lesson, a mindfulness session, and a short guided meditation to ensure a full mind-body experience. New videos are posted weekly, and there are over 500 to choose from.
All kids need is a smart device and their own bodies to play games with this fun app—no controllers or extra hardware necessary! GoNoodle Games offers five movement-based games that require kids to be active in order to play. Whether it's waving their arms to pop bubbles, using their hands and feet to play goalie and block incoming soccer balls, or jumping around to steer a jetpack through space, these games are a good way to make screen time, active time. The games were also designed with kids' privacy in mind. While the games do rely on use of a device with a camera in order to work, no personal information is collected, and the app is compliant with both the Children's Online Privacy Protection Act and the General Data Protection Regulation.
(Note that teachers can create a free account on the GoNoodle website to access over 300 additional videos and activities for students.)
NFL PLAY 60 is a health and wellness campaign developed by the NFL—in partnership with organizations such as the American Heart Association, the Special Olympics, and United Way—to encourage kids to be active for 60 minutes a day. The NFL PLAY 60 app offers short workouts and exercise games that kids can play. Each time they complete an activity, they can earn coins to customize their avatar, and also unlock new skills and achievements. NFL PLAY 60 has also recently teamed up with GoNoodle to produce short training videos for kids, which are hosted by NFL players! The NFL PLAY 60 website even includes lesson plans, virtual experiences, and links to other digital education resources that are designed to keep kids active.
For older students who want to build healthy habits and get active at home, the Nike Training Club app is a good place to start. The app offers nearly 200 beginner, intermediate, and advanced workouts that range from 5 to 60 minutes and vary from low to high intensity. Users can choose workouts that target different body areas and muscle groups, or they can create their own customized training plan which runs for 4 to 8 weeks. The NTC app provides equipment-free programs which are designed for at-home training, as well as full-equipment programs that can be used at the gym. By completing a certain number of workouts, users can also earn achievements and collect trophies on the app.
This digital platform uses principles of social-emotional learning (SEL) to empower students to save lives by getting active. When they sign up for a free account, kids, families, and entire classrooms can help malnourished children across the world. The website contains 100+ Kid Power Up exercise videos that include categories such as Dance, Yoga, and Sports and Fitness. Watching 10 of these short videos unlocks 1 nutrition packet, which UNICEF delivers to children in areas where food is needed most. Each video also earns Kid Power Coins, which can be donated to various local community causes. (These causes—sending meals to families in need, planting trees, providing masks for health care workers, etc.—each connect to one of the United Nation's Sustainable Development Goals.) The more exercises kids do, the more lives they save.