Reinventing Education, Serving Humanity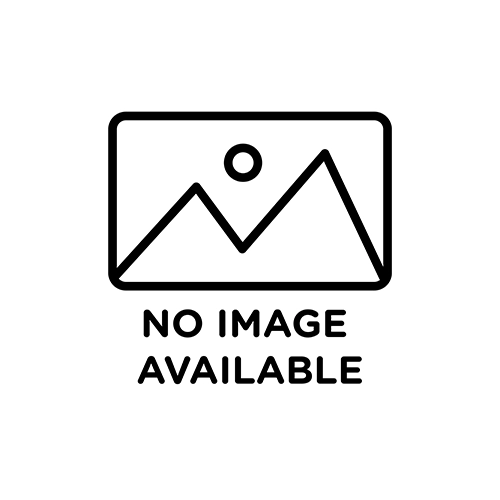 Originally published August 2021
There's no time like the present to reconsider the future of education. But when thinking about what schools of the future will look like, it's hard to imagine them without grades, exams, or even subjects. Yet that's just what the School of Humanity has done.
This recently-launched online high school has reshaped the idea of what it means to learn, as well as how, why, and where learning happens. The school's mission is to "reinvent high schools in order to better serve humanity." This unique model and future-focused curriculum aims to equip students with the knowledge and mindset to tackle the global issues of today and tomorrow. Concentrating on inquiry-based learning, interdisciplinary learning paths, and transferrable skills, rather than rigid curriculum, isolated subjects, and rote-memorization, the School of Humanity is a direct response to demands for new school models.
TEACH recently caught up with Raya Bidshahri—the school's founder, and one of BBC's top 100 influential women around the world—to find out more about how the School of Humanity is working to transform the education space, and what that looks like in practice.
The following interview has been edited for length and clarity.
What inspired you to create the School of Humanity? Did COVID-19 and the shift to online learning have any influence?
I've always felt that there are many constraints when it comes to changing our education system from "within" the system. In my opinion, any exciting innovations are happening at the "edges." For example, there has been a rise of new alternative school models, such as NuVu or Agora, that have ditched exams and designed a pedagogy that doesn't revolve around subjects, lessons, or grades. 
COVID-19 has simply accelerated this trend of novel education models. A recent report from EdSurge shows increased favourability towards home-schooling and online schooling. The timing seems right for new teaching and learning methods. 
Why don't you believe in subjects, exams, or grades?
Our mission is to reinvent education and that, in part, means revisiting all of our core assumptions around schooling and asking ourselves whether they are relevant in today's world.
Instead of isolating knowledge into subjects, we believe that learning is more meaningful when it is interdisciplinary, because reality is interdisciplinary. If you look at any of the global challenges we face today—climate change, global pandemics, etc.—no single discipline can explain or solve those issues. But a collection of disciplines can.
In today's schools, much of what is taught is incentivized by standardized tests and exams. Whereas learning is much more powerful when it is motivated by curiosity and a desire to improve the world. Assessments and evaluations are important, but we need to ensure they are also meaningful, personalized, and aligned with the needs of the workforce.
How does your school's learning model work? 
Instead of sitting through lessons, our learners embark on exciting interdisciplinary learning paths that focus on solving real local and global challenges. There are three types of learning paths:
Challenge paths where learners meet learning outcomes by developing entrepreneurial, technological, or creative solutions to real challenges;
Skill paths that enable learners to develop a key skill area through projects and experiential learning;
Career paths that allow learners to meet learning outcomes by experiencing a job or industry of the future—often through remote internships.
Through these paths, which are guided experiences rather than rigid curriculum, learners participate in personalized workshops, mentorship sessions, and learning activities. With meaningful assessments, student-led learning, and industry-expert mentorship, the school's pedagogy is designed to make learning engaging. We also use a competency-based model, which means that learners advance and master the curriculum based on ability rather than age, at a pace that works best for them.
While the School of Humanity is fully online, learners do get access to co-learning spaces in cities around the world. Here they can receive in-person support from on-site educators, as well as have opportunities to engage with other learners. This enables our school to bridge the gap between online learning and valuable in-person experiences.
Without grades, how are students evaluated?
We've mapped out over 600 skills that our learners will develop from their learning paths. The skills are organized into eight different categories: conceptual skills, scientific literacy, technology skills, numeracy skills, emotional intelligence, communication skills, morality and ethics, and existential intelligence.
Each skill has its own assessment. These can take the form of projects, peer-reviews, creative expressions, internships, collaborative goals, and much more. Learners also have the option of demonstrating their learning in personalized ways.
What are the benefits of your school's learning model? Any disadvantages?
First of all, learners love it! Pedagogies like ours are far more empowering, relevant, and awe-inspiring. And when learners are more engaged, they learn better. Furthermore, the curriculum is more aligned with the needs of the workforce. Our model is focused on developing learners' skills, networks, and their portfolio of projects, which means future-readiness. It is also centred around helping our learners grow and find purpose and meaning in their lives outside of school.
The biggest challenge is scalability and global acceptance. Alternative models of education, while gaining momentum around the world, have yet to become mainstream. There is a lot of work to be done in changing the narratives around formal education.
What type of students attend the School of Humanity? 
Our model is designed to be globally accessible; since launching we have received interest from learners in 12 countries—including Brazil, Canada, Chile, India, Philippines, and the UAE. We also just wrapped up a summer school with learners from 9 countries.
In the short term, we see most interest from forward-thinking families and learners who are fed up with the traditional system and are looking for an exciting alternative. Often these are families who are already adopting home-schooling or online schooling methods. We also receive a lot of interest from gifted and independently motivated learners whose needs are not being met by the traditional system. These learners are typically not motivated by grades, but rather by more meaningful reasons to learn.
How are students' days organized?
A typical day for our learners consists of live workshops, sessions with their mentor, and interactive learning models. There is a balance of synchronous (live) and asynchronous (self-paced) learning. While some sessions are at fixed times, learners also get flexibility in their schedule should they need it. 
What skills do you think students need to learn in order to prepare themselves for our world of accelerating change? 
Our curriculum is informed by research from the World Economic Forum (WEF) and the OECD's reports on the most in-demand skills in today's world. According to WEF, 60 percent of the jobs that students in middle school today will be doing in the future don't exist yet. Therefore, it is vital that we focus the school curriculum on transferrable skills such as creative problem-solving, digital communication, critical thinking, and adaptability. In a world of exponential technologies and increasing automation, we must also prioritize technology proficiencies, data analysis, and skills that are most difficult to replace by AI.
Above all, schools need to go beyond career-readiness to ultimately help their students learn how to thrive in the real world. This means placing greater emphasis on emotional intelligence and life skills.
How does the School of Humanity incorporate skills that students typically learn through traditional subjects?
For our numeracy and mathematical reasoning curriculum we are partnering with Amy, an incredible AI-powered platform that creates personalized learning journeys to help our learners develop their numeracy skills.
In our scientific curriculum, we aim to teach science as a way of thinking and reasoning rather than as a body of knowledge.
We also place significant emphasis on digital, verbal, and written communication with a focus on the skills that are most crucial in the workforce. This includes presentation skills, personal branding, digital networking, and professional written communication.
The school's website talks about a much-needed reinvention of education. What specifically do you think needs to change?
A lot needs to change. One study by Yale shows that 75 percent of students have negative feelings towards school. We're also seeing a growing skills gap as our education systems struggle to keep up with the needs of the evolving workforce. A 2019 survey commissioned by the Ewing Marion Kauffman Foundation reported that only 60 percent of high school students feel like schools are preparing them with "career-ready" skills.

Unfortunately, despite the global digital transformation of education during COVID-19, most schools simply digitized the same outdated curriculum and pedagogies. This was understandable for the most part: we were adapting in a time of a crisis and many teachers demonstrated inspiring agility. But it's not enough to simply digitize education—we also need to rethink what we learn (our curriculum) and how we learn it (our teaching models).
Could this work in a physical classroom?
Absolutely. There are many innovative brick-and-mortar schools across the globe that are adopting such pedagogies. Ultimately, our school's goal is to also move into a hybrid approach. We are beginning to pilot hybrid models in the UAE this fall.
Could this work with younger students?
We're currently focused on ages 14 and above. I would say that younger learners need even more in-person socialization than older ones. That being said, we did pilot some workshops this summer with middle school learners to further test our pedagogy.
Where do you think the future of education lies?
We believe the future of education (and the future of the workforce for that matter) is hybrid. There is a lot of value in online learning, but human beings also need to interact with each other in person. The sweet spot is in the middle. Our future vision is to ultimately serve as a blended school model.
---
Raya Bidshahri is a serial education entrepreneur, keynote speaker, and award-winning educator. Raya is the Founder and Chief Executive Officer of the School of Humanity, a revolutionary online high school with a progressive model and skill-based curriculum.