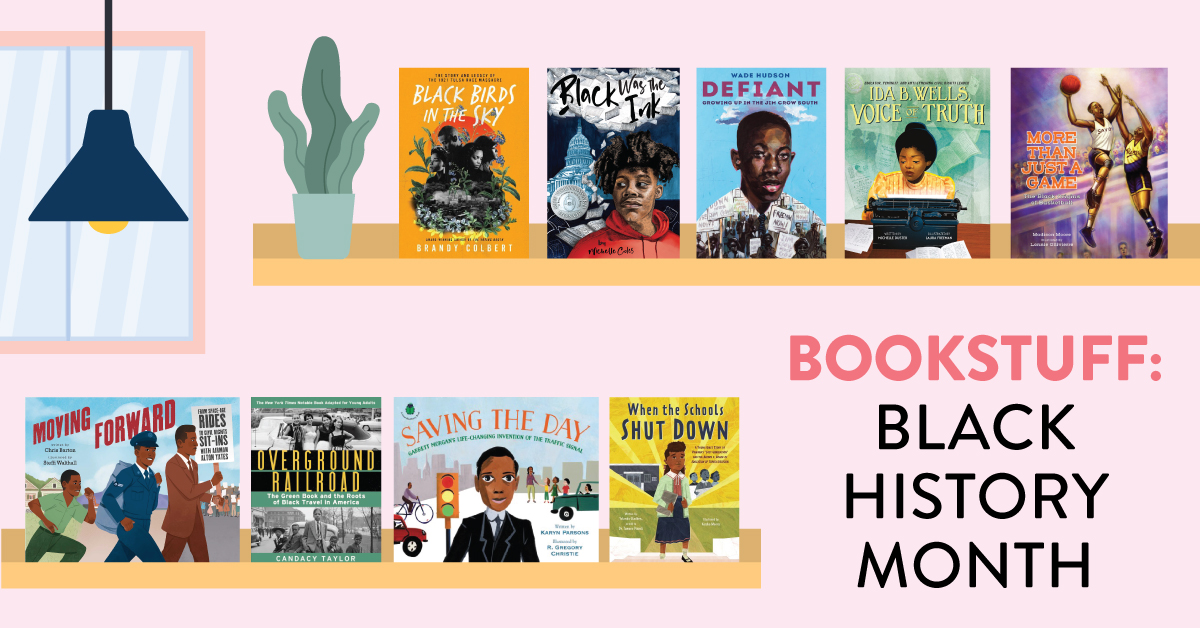 Originally published in TEACH Magazine, January/February 2022 Issue
February is Black History Month, a time to reflect on the legacy and contributions of the Black community. Although it is crucial to incorporate these voices into the curriculum all year round, this month can provide a good opportunity to delve deeper into important figures and events of Black history. Here are 10 books that honour and celebrate Black culture and experiences, to be shared with students not only during the month of February, but throughout the rest of the year as well.
In her latest work of non-fiction, award-winning author Brandy Colbert provides a piercing examination of one of the most devastating acts of racial violence in U.S. history: the Tulsa Race Massacre.
Note: don't miss the accompanying Educator's Guide.
This powerful coming-of-age story follows sixteen-year-old Malcom as he travels back in time to Reconstruction-era America and meets real-life Black statesmen like Hiram Revels and Robert Smalls, while also fighting in the present to save his family's farm from being torn down by the State.
Note: be sure to check out the corresponding Teacher's Guide.
Take a critical look at the struggles and resilience of the past through this moving memoir of a young Black man growing up in the deep South during the Civil Rights Movement.
Dapo Adeola's newest picture book honestly addresses the experiences that Black children face growing up with systemic racism, but delivers a message of hope and empowerment as well.
This inspiring picture book biography introduces readers to the extraordinary story of Ida B. Wells, trailblazing journalist and civil rights activist, as told by her great-granddaughter Michelle Duster.
More than Just a Game celebrates the rich history of basketball from a Black perspective, looking at how Black communities shaped the sport into what it is today.
Note: make sure to download the Teacher's Guide from the publisher's website.
Students can learn all about Alton Yates, an Air Force veteran who dedicated his life to science, civil rights, and the progress of America, through this inspiring non-fiction picture book.
This young reader's edition of Overground Railroad recounts the history of the Green Book, which was published from the late '30s to the '60s to guide Black travelers in America.
In Saving the Day, Karyn Parsons explores the little-known tale of Garrett Morgan, an inventor who created the traffic signal, gas mask, and other objects still used today.
This autobiographical picture book looks back on the closure of schools in Farmville, VA, after the landmark civil rights case Brown vs. Board of Education of Topeka. Yolanda Gladden offers her true account of how one community triumphed together to educate its children despite the shutdown.