Marching to the Beat of Their Own Drum: The Magic of High School Bands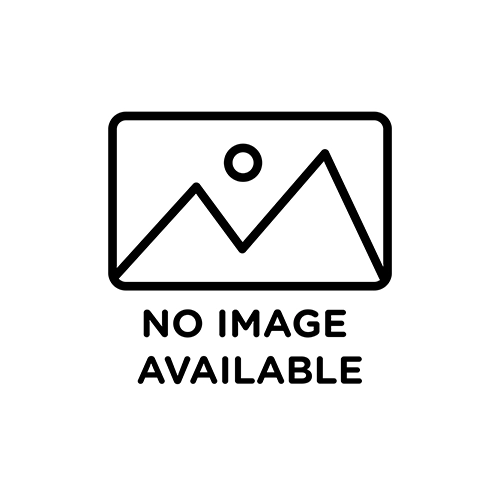 Originally published in TEACH Magazine, September/October 2022 Issue
By Adam Stone
Marching band is a thing unto itself. What other school activity brings together dozens or even hundreds of students for regular practice, creative and collaborative work, public performance, and national competition?
There are hundreds of high school marching bands, and scores of famous alumni: Alanis Morissette, Halle Berry, Bill Clinton, Drew Carey, and Aretha Franklin, to name just a few. Marching bands travel the nation and take part in high-profile competitions. Band also offers college scholarship opportunities, and the chance for national recognition at events like the Macy's Thanksgiving Day Parade.
We talked to leaders at some of the top marching band schools in the United States, to get a sense of why band matters and what it takes to run a successful program.
Larry Wells is director of the Central High School Red Devil Regiment Marching Band. Central High School is located in Phenix City, Alabama.


Ron Polk is principal at James Logan High School in California. Its award-winning marching band has performed at the Beijing Olympic Games, the Tournament of Roses Parade, and the Macy's Thanksgiving Day Parade.


DiaShamar Q. Marshall is director of the Marching Pride of Lawrence Township, a joint effort between Lawrence Central High School and Lawrence North High School, in Indiana. This combined marching band competes at both the State level through the

Indiana State School Music Association

and the National level through

Bands of America

.
The following interviews have been edited for length and clarity.
How do marching bands benefit students? Why should they join?
Wells: Like other extracurricular activities, band allows like-minded students to bond together for common goals. Band is different in that there is a much tighter, more cohesive quality to the time spent together. There are hours upon hours spent on the field, on the bus, in the classroom, in the band room before school starts and after it has ended.
Punctuality, preplanning, checklists, responsibility, leadership, acting, improvisation, accountability, community, and selflessness are just a few of the many benefits. A student learns the ultimate meaning of teamwork. There is no "second string" or backup for their part. Everyone performs and everyone contributes.
Band is also the ultimate form of expression. Members get to "shed their skin" for a few moments and come together to create this "thing" that is pure magic and would not exist without the other people in the room. They are all alchemists for that hour.
Polk: Marching band teaches students how to work as a team. Leadership skills are also gained, due to the sheer size of our band. It is broken down into smaller sections that are directed by student leaders. In the end, the sections cohesively form a choreography of music, dance, and art. Students join band to feel a sense of accomplishment—like any sports team who wins the championship—as well as a sense of belonging.
Marshall: Marching bands are small communities operating within larger ones. Students have the opportunity to learn with and from other students they wouldn't normally interact with. Our marching band is unique, however. We have two high schools in our district that combine to form the band. So students actually get to meet even more peers.
Though challenging, here in Lawrence we pride ourselves on supporting the development of well-rounded students who are able to be successful in all their activities. With that, students learn how to responsibly manage their time. They have a set schedule for practice and rehearsals. It's rigorous and demanding, but students deliver.
How do marching bands help the overall academic mission?
Wells: High school is an awkward time for students. Most are not trying to achieve the academic mission; they are just trying to survive the day. They may not want to get out of bed and go to school. Band changes that.
Band is also why they get good grades in math, science, and English. Research shows that participating in the arts helps boost students' standardized test scores. They tend to be academic achievers. I say this because of their ability to problem solve and dig deep to find answers. They are much more emotionally in touch and capable of gaining a deeper understanding of a topic because they continuously access those parts of their mind and soul when rehearsing or performing.
Polk: Playing an instrument and following choreography at the same time is difficult. The focus and skill that students utilize during marching band translates to the classroom and their studies. Also, students are required to keep their grades above a 2.0 GPA in order to participate in extracurricular activities. So naturally, they strive for their best and their academics are stellar as a result.
Additionally, because of the special scheduling, several band members have the exact same timetables, so they have a community of comrades who can help them throughout the courses that they share. This partnership allows them to converse and interact in reference to their studies almost daily.
Marshall: Marching band, and music in general, boosts students academically. Every year, the students with the top academic scores often include those in the band. If students need extra help, they know how to advocate for themselves and get the resources they need to be successful. Also, universities love students who were involved in the performing arts in high school.
What are some challenges and best practices for funding and managing a marching band?
Wells: A sousaphone (marching band tuba) costs around $8,000. Marching baritones could run between $2,500 to $3,000 dollars each. One bus trip could be $1,500 per bus if you are on a chartered bus. Our band fees are $200 per student this year. That does not even come close to covering our entire budget for the year.
We're lucky to have a school board that financially helps to support our program. We have been receiving a generous amount of money for the past four years in order to purchase brand new, school-owned instruments, which we can put into the hands of our students. We also have band parents who help run the concession stand for the football games, and the profits from that are used to offset the band fees.
Polk: Marching band is a difficult extracurricular activity to fund. Each year we have to purchase equipment, service or clean the equipment, and fundraise to be able to participate in competitions both in- and out-of-state.
Luckily, we have a great group of Band Boosters—formed by parents, former alumni, and musicians from the Bay Area—who support our marching band. Very seldom do we have to reach beyond our site allocations, but at times, replacing band items can be extremely expensive. Overall though, it's well worth the money to be able to see all of the band participants perform and feel the sense of enjoyment at being part of something special.
Marshall: The biggest challenge with funding comes from figuring out if students can afford the activity. Operating a competitive marching band can be expensive. I consider it an investment in a child's education.
In Lawrence Township, we do not deny a student the opportunity to participate in our marching band. We believe that every kid can and should participate, regardless of socio-economic status. Thankfully, we have a supportive community and administration that allows us to operate competitively. If we need anything, I know we can go to our leaders for assistance and guidance.
* * *
The sheer scale and complexity of a marching band can pose some unique challenges for educators. The cost factor, too, may complicate efforts, and schools clearly have gotten creative in their efforts to fund their bands. Despite all this, those who believe in the mission say it's worth it: as a means to build camaraderie, teach discipline, foster creativity, generate school spirit, and at the end of the day, find a way for students to march to the beat of their own drums.
---
Adam Stone is a seasoned journalist with 20+ years' experience. He covers education, technology, government and the military, along with diverse other topics.