Love Learning Math with Mathletics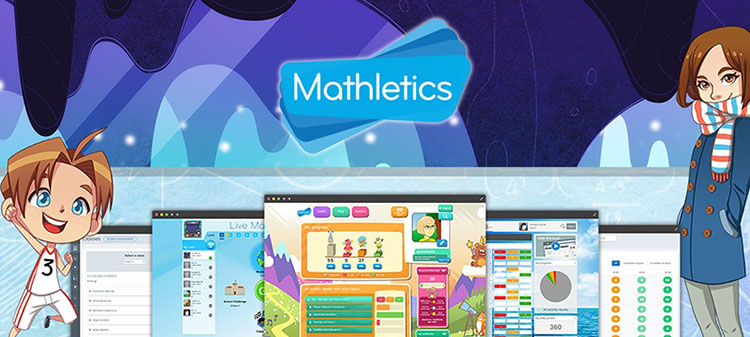 This post is sponsored by Mathletics
Designed by educators, for educators, Mathletics is an engaging math resource for K – High School kids. The platform is vibrant and visual and allows users to customize their experience with avatars and fun backgrounds.
The content is aligned to provincial math curricula and teachers can create customized courses to help individual students target specific areas of weaknesses. As students progress through the levels, they're given immediate helpful feedback while the in-depth results assist teachers with diagnosing student learning gaps.
Students learn math in various ways and with Mathletics, they can choose which topics to tackle first or which they'd like to revisit for extra practice. The platform strikes the balance between student-driven learning and teacher-led instruction.
Mathletics has partnered with UNICEF to reward students points for their achievements. The points are then converted into real cash to help increase access to education for children in the developing world.
Lastly, schools benefit from a dedicated Mathletics team who provide service and support to schools throughout the year.
Check out these teacher reviews:
"Mathletics has changed how I teach Math. It is an extremely valuable program that is teaching our kids to love learning Math. Mathletics is very user-friendly for both students and teachers to access. It allows for differentiation and personalized learning for every student. I would highly recommend this program to teachers!" – Kathy Banks, Teacher, Meadows School, MB
"As an educator, I appreciate that assignments are tailored to our Saskatchewan curriculum. It takes literally seconds to look at an individual student's results and see where extra help is needed… the perfect formative assessment tool!" – Christy Kuffner, Teacher, Avonlea School, SK
"Mathletics reinforces the importance of doing mathematics at home. There is also a real-time competitive section where students can compete against students from all over the world. The energy and competition are extremely engaging and add to the positive culture of mathematics, but also connects our parents to the school's initiative." – Doug Duff, Principal, Parkview Public School, ON
Learn more about Mathletics HERE.