Plan Your Field Trip to the Capital!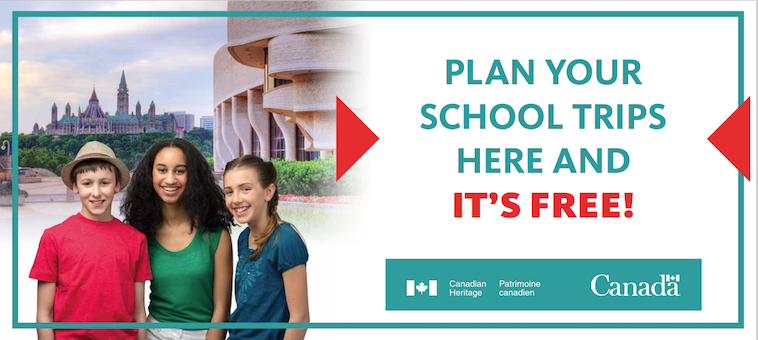 This post is sponsored by the Department of Canadian Heritage
Ottawa is one of the best places in the country to learn about Canada's history, culture, heritage and democratic values. That's why we are committed to making Canada's Capital Region accessible to young Canadians through experiential activities and engaging lesson plans.
Simply tell us what you would like to see and do and we will plan your itinerary for you. We will make your life easier by creating a well-organized and enjoyable Capital experience for your student group. It's FREE! You will enrich your students' understanding of Canada's dynamic character by visiting attractions such as the Diefenbunker: Canada's Cold War Museum, Parliament Hill, the National Gallery of Canada and much more!
Before your trip, you can download our curriculum-rich pre-visit resource to get your students excited about their upcoming visit to Ottawa. It will help them make the connection between what they have learned in the classroom and what they will see in person.
You can also bring Canada's Capital Region into your classroom with our free, bilingual teaching resources. The activities are rich and varied and meet all your curriculum requirements for students in grades 5 to 9. It explores themes such as Canadian culture, identity and symbols, citizenship and democracy, heroes and celebrations.
Whether through a field trip or in the classroom, the Capital's national attractions, natural and historic sites, symbols, stories and monuments will bring lessons to life.
Contact the Department of Canadian Heritage to learn more:
1-800-461-8020
613-944-2898
pch.visites-tours.pch@canada.ca
Website: canada.ca/capital-of-canada-education