How to plan for a successful field trip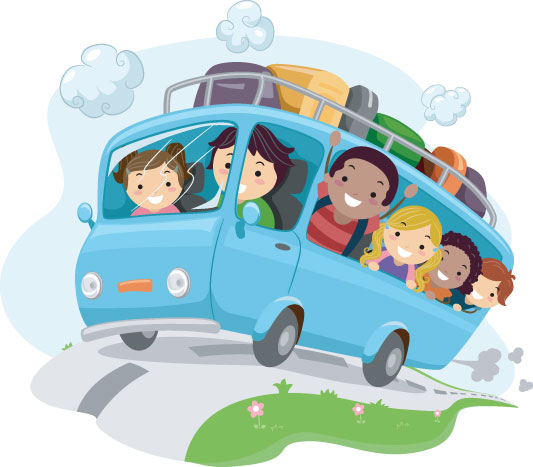 Choosing the right field trip
Before you book the field trip, consider how it will support your curriculum. You and your students may be visiting a fun destination, but education should still be the priority. Review the learning outcomes for your jurisdiction and determine which will be met by the excursion.
Booking
Once you decide on a field trip location, book early to avoid program spots filling up. The Vancouver Aquarium along with the Lower Mainland Museum Educators offer a few suggestions such as, having all necessary information ready to reserve your field trip: the total number of students, the programs you're interested in, your preferred dates and times, as well as any special learning needs your students may have. Other tips include inquiring about the number of parent chaperones allowed, the total cost, itinerary, as well as the cancellation policy.
Preparing students
It's easy for students, especially young ones, to become excited at the thought of a field trip and lose sight of the purpose. LearnNC.org suggests introducing students to a field trip as part of the lesson so that they understand that the trip is to meant to supplement their learning, and is not a free-for-all day.
Students will be learning outside of the traditional classroom setting so some may have trouble absorbing information. You can help prepare students by explaining the day's itinerary and activities beforehand so they know what to expect.]If applicable, introduce students to any new vocabulary they may encounter on their field trip. You may also prepare older students with a simple assignment that they must complete during the day. For example, if students are attending a play, they may have to fill out answers about characters, plots, themes, and costumes to ensure that they are actively learning.
As for behavioural expectations, outline what you deem as acceptable and unacceptable. Provide examples such as, students must ask to use the washroom and not run off at the sight of one. It may be helpful to remind students that they will be ambassadors for the school and must be on their best behaviour.
Checklists
To ensure the smoothest field trip, a checklist is handy so that no one forgets anything, including the teacher! Create a simple checklist for students so that they remember to bring items such as:
notebooks or note taking devices

cameras

appropriate clothing and comfortable shoes

their lunches (or money to purchase one)

medications for those with pre-existing conditions
For teachers, the same checklist applies, as well as:
directions to the location

payment for the field trip, if applicable

attendance list

cell phone for calling the school, if necessary

emergency contact numbers for students

extra money in case of emergencies
When the big day arrives, the students will be brimming with excitement, and there certainly will be a lot to keep track of. But remember that this is a unique day of learning so don't forget the most important thing—have fun!