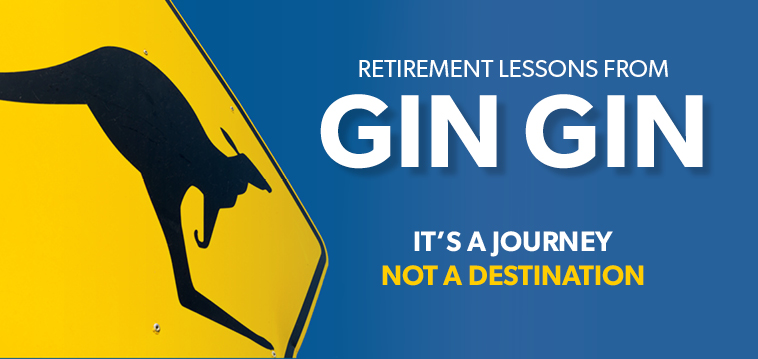 Post sponsored by Teachers Life
A Roadmap for Your Retirement Finances
By Doug Baker, Avid traveller, and President and CEO, Teachers Life
I've been accused once or twice of being "destination driven," most notably on a drive trying to find the scenic route from the Great Barrier Reef in Australia to Brisbane several years ago. Suffice it to say, I'm a man, I have a geography degree and I had no GPS. Looking for the scenic route that never seemed to materialize, I sensed growing frustration from my wife, who had determined I was just going straight to Brisbane—destination driven, apparently.
It was getting late. Sensing a long and quiet road ahead I decided to pull off at the next exit, which happened to be at a town called Gin Gin, where the only food available was at the gas station.
Many of us prepare for retirement much the way I ended up in Gin Gin. We get on that road with the destination in mind but fail to make the necessary stops along the way to ask for directions. We tend to put so much time and effort into our jobs and daily lives that we end up staring at retirement in the final year of our work life like a deer in the headlights.
Having spent the past 11 years in the life insurance business, I know that actuarially speaking, teachers generally have longer life expectancies than the general population. For instance, if you make it to 65, you have a statistically better chance of making it to 85. So the journey for those recently retired, or about to, is just beginning.
I look to several friends and colleagues who have retired for inspiration as I embark on that journey myself. For some reason, within six months to a year of retiring, they looked 10 years younger, and now they complain how busy they are. Probing deeper, I find they are actively engaged in activities they want to do, often doing things in their community and taking more "me" time. Staying social is also a key.
Many of these people had done their research and put their financial houses in order. It takes financial planning to have the lifestyle you worked for. Successful retirees plan, in advance, for the things we prefer not to talk about but which are important to the quality of retirement life.
Here are some of the financial best practices I've picked up from my retired education colleagues:
Many attended financial planning workshops and made lifestyle adjustments before they retired. Right-sizing your home and focusing not on what you have now, but on what you need to support your future lifestyle is the pattern.
They looked at how their benefit plans were organized and coordinated, if necessary, with government plans. Some sought professional guidance to navigate the myriad decisions.
In the run-up to retirement, review your wills and powers of attorney to ensure they reflect your new situation, and consider all the options for your family and your future.
Of course, I wouldn't be an insurance professional without saying that developing a life insurance plan is really important. It can help offset final expenses, cover estate taxes and look after your family. Too many people wait until they're too old to try to buy insurance. Once in the "retirement zone" (age 55–70) costs for many policies escalate. Be sure to get the coverage you need early.
As I approach my own retirement, I look forward to the changes in lifestyle that will make me look 10 years younger too! But this time, I will be stopping to ask for directions.
Teachers Life is a federally regulated life insurance company and North America's largest educator-owned fraternal insurer. Founded in 1939, Teachers Life offers a full suite of personal insurance products to address the unique needs of the whole education community including educators, administrators, support staff and their families.